An Affiliate Program
worth joining
Wow!
Did that grab your attention? If so, read on for what could be some life changing information!
I decided to set up a Cape Town travel website in order to encourage travellers around the world to visit this scenic coastal city on the southern tip of the African continent.
I wanted to find an e-business building package which would assist me to make my travel website not only a source of Cape Town travel information but also an income generator.
The package had to incorporate an outstanding affiliate program which would enable me to market it to other potential website business entrepreneurs.
The system I eventually used to assist me build my website business has no equal and the affiliate program it offers is top class.
This affiliate program is for you if your dream is to build a profitable online business from your website and earn good money by encouraging others to do the same.
In fact your knowledge and/or experience in any field, be it travel, finance or home-decorating for example, plus honest commitment to your task and lots of dedication, is all you need to set up and profit from your website.
The website business system I've used to build my Cape Town travel business is called Solo Build It!
It's affiliate program section is called the
5 Pillar Club
You can discover the merits of this unique system by taking a video tour
And here are true life videos from people who have benefited from this website building e-business system: I love SBI!
How I built my travel website business: Build a Travel Website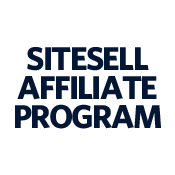 Return from this Affiliate Program page to
the Cape Town Travel Adviser Home Page